Arriving in the latter part of 1980, Organisation followed up the 'garage synthpop' of Orchestral Manoeuvres In The Dark with an album of Gothic moods that included the classic 'Enola Gay'.
In 2003 the album was reissued featuring remastered tracks taken from the original master tapes for the album. The reissue also boasted bonus tracks along with sleeve notes, photos and restored artwork. As part of the process of penning the sleeve notes, Paul Browne interviewed the band to collect their thoughts on the album then and now.
---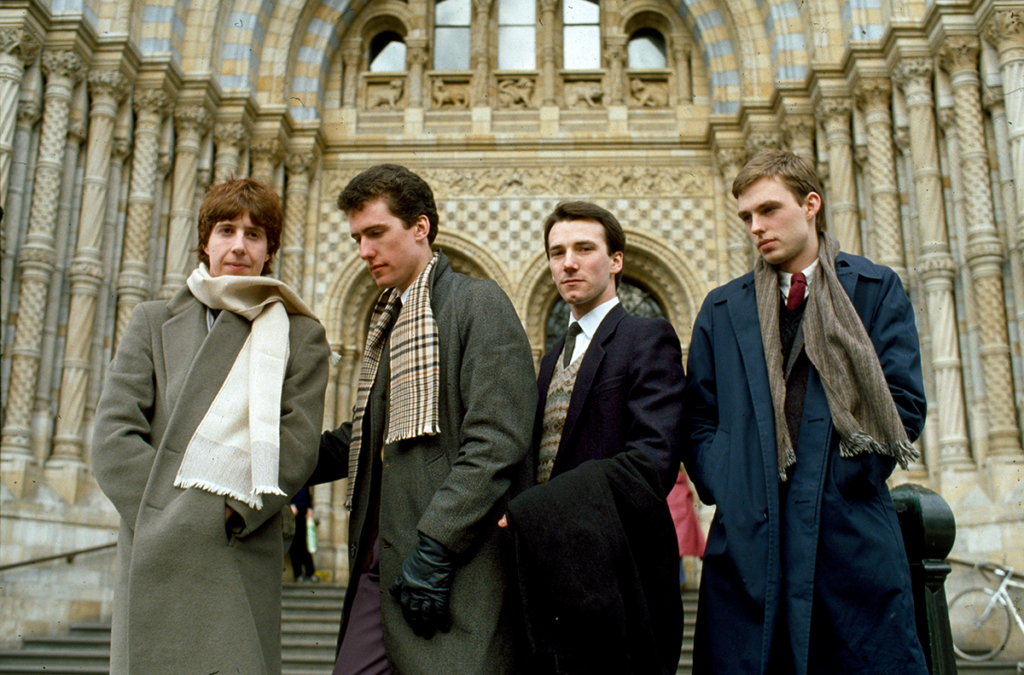 What are your feelings about the songs that feature on Organisation?
This was our first time, all of us together, in the studio putting the album together as one whole, if you like. I wasn't around a lot of the time when the first album was done in garages and bits done here and there.
Organisation was like one big session in Ridge Farm recording studio, which is a really good residential studio. So it was our first time into that, booked in for 2 months or whatever it was.
You played on 'Enola Gay' which is now regarded as something of an OMD classic. What were your feelings about the song then and now?
I remember recording 'Enola Gay' and screwing up on the drum part! But good strong memories, good fun.
I probably wanted to let my hair down a little bit. I remember we used to have parties. I think I nearly blew up the bloody computer on the mixing desk by throwing milk at Paul's wife! (laughs). I didn't realise there was £200,000 worth of computer next to it!
---
Original interview by Paul Browne 2003
Revised text 25th February 2020