"I realised what a great honour it was to be creating images and visuals for songs that millions of people had already heard and loved…"
One of the most vital locations in Liverpool's music community of the 1990s was the Pink Museum (later to become the Motor Museum), a studio located away from the busy city centre which became the forge for many well-known acts to record in. This included OMD, who recorded their 1991 album Sugar Tax there.
The Pink Museum was founded by Hambi Haralambous, who had originally been part of the flourishing Liverpool music scene during the 1980s. His leap into studio management was just one example of Hambi's ability to reinvent himself, later changing gear once again to pursue an interest in film and video.
The news that Hambi had passed away as a result of the ongoing Covid-19 pandemic comes as a shock; a loss not just to his family and friends, but also to the creative community of Liverpool as a whole. It also strikes hard at the heart of the OMD community as Hambi had been an essential member of the team, from the Sugar Tax-era through to the band's eventual reformation in the early 2000s.
In his youth, Hambi had spent time travelling in India, embracing his spiritual side through music and meditation. That quality stayed with him on his return to the UK in the 1970s, where he decided to jump straight into the exploding music scene in Liverpool.
Hambi's first significant impression on Liverpool's music scene was via post-punk outfit Tontrix, whose line-up included Mike Score (A Flock of Seagulls), Chris Hughes (Dalek I Love You, Adam And The Ants) and Steve Lovell (later to work with Julian Cope). Although Tontrix's life was brief, the outfit did manage to get a track on the legendary Street To Street compilation album (which also featured pre-OMD outfit The Id).
Tontrix embraced a raw dynamism that also had a certain charm – a quality that was typical for Liverpool bands of the era. Meanwhile, it also allowed Hambi to demonstrate both his songwriting talent as well as his vocal abilities, which often had a dramatic sweep to them. Hambi had always had a love for Tamla Motown, particularly by the 'wall of sound' style embodied by Phil Spector. Hambi's own take on that bold, passionate sound would be a key element in the music he composed throughout the 1980s.
Tontrix recorded in the Pink Studio, based in a Victorian villa in Liverpool's Ullet Road which also marked Hambi's first venture into studio management. Although the studio was originally conceived as a rehearsal space for Tontrix, it later became an essential location for other Liverpool acts to rehearse and record in. This included the likes of Dead or Alive, A Flock Of Seagulls, Black and Frankie Goes to Hollywood (who actually took their name from a newspaper cutting pinned on the studio wall). The Wild Swans also recorded their legendary single 'Revolutionary Spirit' here.
After the demise of Tontrix, Hambi was still keen to pursue music with his own particular vision for a passionate pop sound. As a result, he formed a new outfit called Hambi And The Dance, initially with Wayne Hussey (Sisters Of Mercy, The Mission) on guitar. Hambi And The Dance went through a few line-up changes over the course of the band's life, but essentially settled down for recorded work with Hambi (vocals, guitar), Gary Johnson (bass), Steve Lovell (guitar), Steve Power (synths), Peter Davies (guitar) and Les Hughes (Drums). The release of the 1981 single 'L'image Craqué', showed a bigger, beefier sound and also provided a bolder canvas for Hambi to demonstrate his vocal talents.
In 1982, Hambi And The Dance released debut album Heartache on the Virgin label. Considered a 'lost' classic, it perfectly captured Hambi's talent for euphoric art rock across a variety of excellent compositions, which often embraced a theatrical edge. This included the cinematic 'Time After Time, the dramatic 'Too Late To Fly The Flag' and the pop groove of 'The World'. As an album, it showcased Hambi's talent not just for singing, but also for melody and arrangement.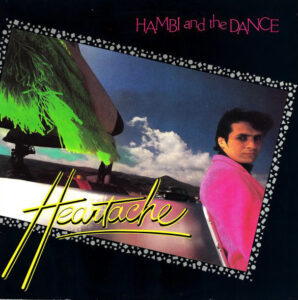 Similar to the way OMD utilised their first album advance, Hambi ploughed the funds from Heartache into transforming the Pink Studio into a professional operation. This also raised the profile of the studio, which attracted more bands to make use of it. Unfortunately, the studio's success didn't match Hambi's musical ventures, with Virgin unhappy with the sales of Heartache. This lead to a parting of the ways in 1983, although the studio was swiftly becoming a creative hub in its own right.
Hambi signed to an Italian label to release a new album and travelled to Italy to mix it. But on his return to the UK in 1987 he discovered that he had lost the lease on the Pink Studio due to a solicitor's error. "I was devastated at the time but this would turn out to be a godsend" commented Hambi when he spoke to Messages back in 2008.
After a suggestion from Will Sergeant (Echo & The Bunnymen), Hambi investigated a motor museum based in the Lark Lane area of Liverpool. Because of its distance from the city centre, it was proving to be tough to get people through the doors. But this isolated location would be ideal for a studio – an idea which Hambi put forward when the museum looked like closing. "Anyone who wanted to build a recording studio at this time had to be a little crazy" commented Hambi, who pursued the project with Phil Newell, a former Virgin Director who had built Virgin's Manor and Townhouse studios as well as the original Pink Studio.
The launch of the Pink Museum arrived in May 1988, which also coincided with the end of Hambi's recording career. The studio became a popular location for bands at the time with the likes of Oasis, Arctic Monkeys, The La's, The Coral, Ben Howard, The 1975 and Atomic Kitten recording there.
As with the original Pink Studio, the new Pink became a hive of creative people in and out the doors. Among them, Lloyd Massett, who introduced Hambi to Raw Unltd, a pop and R&B outfit that Lloyd had formed alongside Stu Kershaw and Nathalie Loates. That association played a big part in the fortunes of OMD when Andy McCluskey arrived at the studio in 1989 to shape up some demos that he had been working on since OMD's initial separation (Paul Humphreys had since formed The Listening Pool with Martin Cooper and Mal Holmes).
"I tried to encourage Andy to work with younger writers especially Stuart and Lloyd" commented Hambi later, "but it wasn't until six months later when he heard 'Romeo and Juliet', a track they had recently recorded, that he agreed to have a jam with them." The result of that collaboration lead to the Sugar Tax album and a successful partnership between Andy and Stu Kershaw, which would continue post-Sugar Tax. Hambi was also responsible for introducing Andy to Abe Juckes, Phil Coxon and Nigel Ipinson, who became the new live members of OMD during the 1990s.
After twenty years of running a recording studio, Hambi decided to explore fresh pastures. Passing the Pink Museum to Andy McCluskey, Hambi returned to university to begin studying film and video techniques. Within three months of enrolling, he had produced a video for Echo & The Bunnymen. He also later became a professional drone pilot, combining that skill with video work to create some visually striking material on the many of the projects he later worked on.

With the advent of OMD's reformation, Hambi offered up the concept of enhancing their live shows with video projections – something which became a foundation of the band's gigs from 2007 onwards. The result was a series of films that attempted to capture the theme or spirit of classic OMD songs. "I realised what a great honour it was to be creating images and visuals for songs that millions of people had already heard and loved" commented Hambi on his work with Andy and OMD, "so it was with great enthusiasm and respect that the films were created."
That collaboration also took a slightly different direction when, in 2006, Hambi took on a new creative concept that included Andy McCluskey, designer Peter Saville and Hambi himself, alongside Stu Kershaw who composed new music pieces with Andy. Dubbed The Energy Suite, the project was an installation piece incorporating five films that captured the compelling romance of power generating locations across the UK. The finished installation was eventually staged by FACT in Liverpool in 2008.
"I was invited to join the project and spent a lot of the summer of 2006 traveling up and down the coast with Andy researching Power stations" recalled Hambi, "From Heysham which is a nuclear station up north near Lancaster, to Dinorwig which is in Llanberis in Wales, the stations form an arc around the Irish Sea. It was fortunate that a lot of the managers of the power stations were big OMD fans so that helped a lot with gaining access to film."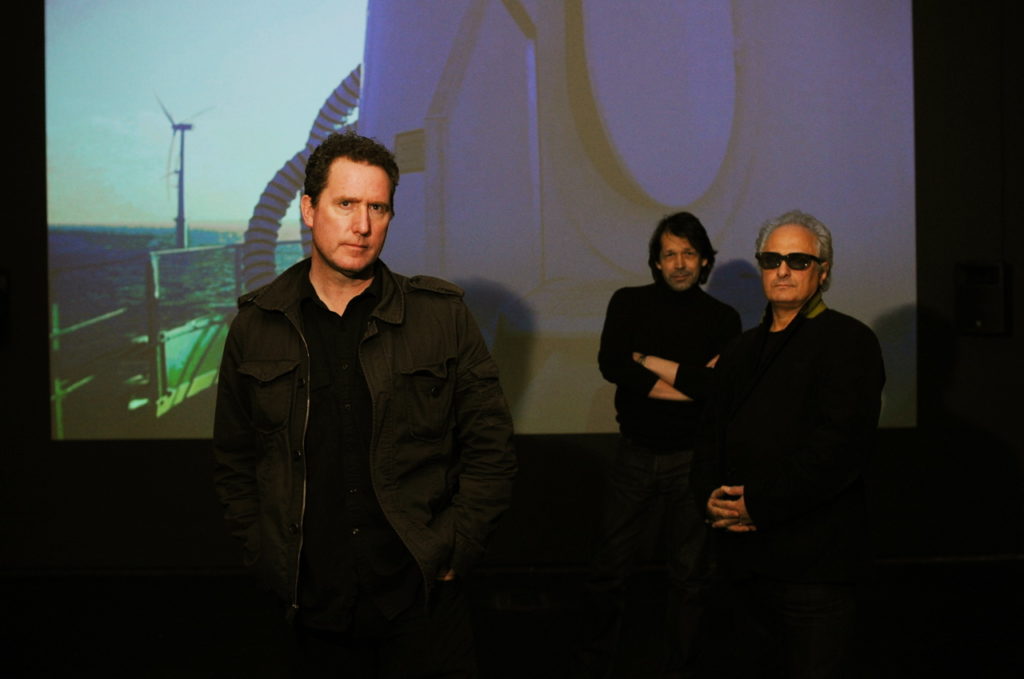 The footage shot by Hambi managed to give some of these locations a true 'cathedral of power' atmosphere and harkened back to OMD's homage to the Stanlow oil refinery on the Organisation album.
The Energy Suite was later given a live orchestral rendering when OMD staged a collaboration with the Royal Liverpool Philharmonic in 2009. That concert was also filmed for posterity, directed and edited by Hambi.
Around this time, Hambi also worked on further projection work alongside Stu Kershaw. This involved a series of digitally animated mandalas displayed around Liverpool in the open air on huge screens, as well as being exhibited at the Bluecoat and FACT.
In 2012, Hambi also directed his first feature film, Ibiza My Way or the High Way and in 2013 raised awareness of breast cancer through the documentary The Promise. He also worked with OMD in the filming of their 2014 Dazzle Ships–themed weekend (which provided a few challenges in filming within the Museum Of Liverpool).
More recently, Hambi again collaborated with OMD in 2019 as part of the cultural celebrations for Wirral (then designated Borough of Culture for Liverpool). Here, he used his video and drone skills to show sweeping vistas of both the River Mersey and the River Dee, as well as stunning views of Stanlow oil refinery, accompanied by new music compositions by OMD.
OMD Mersey Final cut from Hambi Haralambous on Vimeo.
The Covid-19 crisis has had a devastating effect on people's lives globally and has also made a big impact on culture, with many live performances cancelled and venues looking at an uncertain future. It's an ongoing tragedy which has touched most people's lives in some fashion, in a lesser or greater way.
Unfortunately, Hambi was one of those struck down with the virus and was hospitalised as a result. In a bid to highlight the actual threat of Covid (which has sadly been addressed by some people as either a hoax or not a serious issue), Hambi posted up a shocking photo of himself in hospital on social media. Despite the alarming nature of that picture, Hambi was conscious and communicating, suggesting that he had battled the worst of it and was on the mend. Sadly, his condition took a turn for the worse earlier this month.
Many of his peers paid homage to Hambi's life once the sad news had been confirmed. Wayne Hussey wrote: "To me it's always been one of life's great mysteries that Hambi never achieved the musical success that a lot of his local peers did. He was very charismatic, good voice, wrote good songs, and was very good looking."
Holly Johnson recalled the studio sessions and Hambi's lasting impression on musicians: "His energy and enthusiasm for music helped so many of us."
Hambi's loss robs the Liverpool community of a creative and inventive talent and thoughts go out to his family at this sad time. As a musician, manager, filmmaker and supporter of emerging talents, his loss will be keenly felt.
---
Andy McCluskey remembers Hambi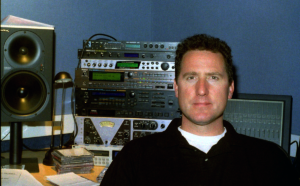 I knew Hambi Haralambous from way back in Eric's when he had a band called Tontrix, and then into the 80s with Hambi and the Dance signed to Virgin. 
Our close relationship began when he built the Pink Museum Studio in Liverpool's Lark Lane area by Sefton Park. The studio was a truly idiosyncratic design but also full of charm and good creative karma. A metaphor for its creator perhaps?  I loved working there on the Sugar Tax album so much that when Hambi encountered financial issues in 1993 I bought the studio from him just so that I could continue to record there. Ultimately it became my full time musical home and Hambi decided once again to reinvent himself as a film maker. 
We often discussed his plans for films over a coffee and it was during one of these occasions that we hatched the idea for The Energy Suite. Some of my favourite memories of Hambi are the times we shared filming the energy generation sites around the North West of the UK. The angles and abstracts that he captured were so beautiful and evocative. His films for our 2007 tour are still used by us and his most recent work for the RLPO concert was spectacular. 
I remain numb at the thought that he is no longer here. I still can't imagine that we are never again going to meet and discuss new ideas.
Andy McCluskey
---
Thanks to Andy McCluskey and Neil Taylor. Promo photo by Ken Davies.