The Questions & Answers section of the Official OMD Website proved to be a popular feature in which queries about OMD's record releases and career could be answered directly by Andy McCluskey or by site administrator and OMD archivist Paul Browne.
The context for many of the queries and replies featured on these pages has obviously changed over time but have been preserved here intact as a window on a particular period in OMD's history.
---
I managed to track down 'Sailing On The Seven Seas (Drowning mix)' on Napster. The quality is not 100%, but it is a really good version of Seven Seas. Since this mix was never released on the standard UK formats at the time, does anybody know on which format, where it was released, and how available the Drowning Mix is/was?
Stuart
'Drowning On The Seven Seas' was one of several remixes produced during the Sugar Tax sessions. Many of the remixes had been the work of Phil Coxon (who had originally been drafted in to assist on the demo for the song Sugar Tax). Some of these remixes had featured on special US issues and 'Drowning On The Seven Seas' appeared on Virgin promo releases at the time.
Do you plan to have your albums (older ones particularly, such as Architecture and Morality, Dazzle Ships and Junk Culture) remastered and reissued?
Kohei Kujiraoka, Tokyo, Japan
"It would be nice, but we know what Virgin are like." – Andy
Have you ever considered releasing a live album? I saw you 5 times in the 80s, and the full band version of 'Julia's Song' during the 1985-86 shows were amazing to say the least. Do decent concert tapes from that era (or later) exist? I've never bought a bootleg in my life (I work for a record company, and I understand how bootlegs do not benefit the artist financially!) but if I were ever to come across one, I must say I would be tempted! If I could go back in time, about the only thing I would want to revisit would be your 1985 tour dates in Cleveland, Ohio (w/ The Power Station in the summer; on your own in the fall; and with The Thompson Twins in the winter.)
John Bolsar, Brooklyn, NY
Is it possible to release a live album from the great OMD?
Rodrigue, Belgium
"Many live tracks were used as B-sides over the years, but I was never a fan of live albums because the music is out of its original context." – Andy
Is there any chance that unreleased tracks such as the re-recorded version of 'Stay' or the 1978 Id version of 'Electricity' may someday get an official release? Or a live CD, for that matter? Even if a formally released "rare tracks" CD was unlikely, might there be a chance that some tracks could be made available via mp3? I think that many OMD fans would even be willing to pay for some form of "mp3 of the month" subscription service (Miles Hunt from the Wonderstuff released a full CD worth of rarities in this manner, but I have no idea if it was at all financially successful).
Trey Lockhart
"We are working on an unreleased album for the new year." – Andy
Is there a single possibility of even considering the DEP2 put out as an addition to the Organisation CD in the near (or far) future?
Crijevo
"Unlikely, because Virgin won't go for it. Maybe we will try if Organisation is remastered. If not, maybe through the website if The Id one does OK." – Andy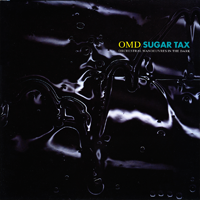 The track 'Neon Lights' on Sugar Tax is supposed to be a cover version of the Kraftwerk classic, and is even credited to them. However, at this point on my album it plays a song containing a chorus of 'All She Wants Is Everything'. I have tried listening intently to my copy of Kraftwerk's Man Machine but still fail to hear any similarity between the two tracks. Do I have a mispressing with the B-side track 'All She Wants Is Everything' added and did Neon Lights ever see the light of day ?
Darran Baker
Initial copies of Sugar Tax were misspressed so that 'Neon Lights' was replaced with a track called 'All She Wants Is Everything' – a song that was dropped from the original album track listing. Later copies of Sugar Tax had the correct track listing. See the Discography entry on this website for more details.
I know that the one of the singles for 'Then You Turn Away' contain three singles with letters on them O, M and D. I have the third part "D" with the serial number VSCDT1368. I was wondering if you can tell me the serial number of the first single with the letter "O", and the second one with the letter "M" on it.
Sarit Rosen
"O" = VSCDX 1310 Sailing On The Seven Seas
"M" = VSCDT 1331 Pandora's Box
Ages ago I picked up a copy of a single of 'She's Leaving' from a second-hand record shop. The Virgin single (104 277) has 'The Romance Of The Telescope' on the B side. Was this an actual single ? or a freebee with an album? I would be interested to know.
Mirek
DinDisc did suggest to Andy and Paul that 'She's Leaving' would make a great follow up to 'Joan Of Arc' and 'Maid Of Orleans'. However, the band were concerned that a third single taken from Architecture And Morality would over-exploit the album and decided against a UK release.
DinDisc did, however, do a small-scale release of She's Leaving' in the Benelux region, perhaps to test the market.
I have a 12″ single of 'Tesla Girls' which is not featured on the discography.
It contains:
A-Side Tesla Girls (Specially Remixed Version)
B-Side Tesla Girls (Instrumental Version)
B-Side Tesla Girls (Video Version)

I think it might be some 12″ only available in the US. If you want more information I can check on the record at home.
I also has a Tape Single called OMD Retro or something like that with 'We Love You' 2 versions and 4 older songs.
Patrik Hedqvist
You have the US release of 'Tesla Girls'. The sleeve is a sturdy matt card, not the thinner, glossy sleeve of the UK release.
OMD Retro was a free tape which was issued with some copies of the single 'We Love You' in 1986.
I am wondering about the difference between the Best Of CD and the Singles CD. Is it true that the Best Of is a compilation of singles while the Singles consists of remixed versions of the same songs?
Jessica
The Best Of OMD was the first OMD compilation album released in 1988 and featured a selection of singles up to that period. The OMD Singles album is a more recent compilation which features older singles as well as a lot of the post-88 singles. A series of remixes were commissioned around the release of the OMD Singles album featuring the likes of Sash! And Moby, but these were released separately from the album.
I wonder if you could help me. I went shopping in Chester at the weekend, and found an unusual OMD single. The single is a 7″ blue flexi disc with 'Pretending To See The Future (Live)' on it. It runs on 33rpm, with a group called Nash the Slash just after it, on the same side. There is nothing recorded on the B side.
Paul Dudley
The record you bought was originally issued free with an issue of Smash Hits in 1981. As Nash The Slash was also a DinDisc artist at the time, it was most likely a promotional exercise by DinDisc to help promote both acts.
For many years I thought 'Gravity Never Failed' would be a great single. But it's only the B-side of 'Dreaming'! Why?!?
Andrea Rivi, Italy
Actually, 'Gravity Never Failed' was originally considered as a possible single. The song emerged during the early songwriting sessions for the Architecture And Morality album. Back then, 'Gravity Never Failed' was called 'Georgia' and the band liked the track enough to consider it as a single, but as more songs emerged they grew disenchanted with the track and shelved it.
I have a ' Limited Edition ' one-sided pressing of '(The Angels Keep Turning) The Wheels Of The Universe'. Did this have a sleeve design as I only have a plain sleeve, and could you tell me more about this song?
Lee Wilson, Liverpool
'(The Angels Keep Turning) The Wheels Of The Universe' was one of the songs written during the Junk Culture sessions and was briefly considered for inclusion on the album. However, the band decided that the track had a distinctive sound that wasn't really in keeping with the sound of the rest of the album. Rather than shelving the track, they decided to issue it as a one-sided 7″ single free with initial copies of Junk Culture. The single came in a plain black sleeve.
I heard there was a fan-club only 12" issued for 'Apollo' (not 'Apollo XI'). Is this true?
Ezra Chowaiki
There was no fan club issue for 'Apollo'. However, a white label 12" of 'Apollo XI' was issued in 1991 which featured a unique mix of 'Apollo XI'. This release was scheduled for US clubs only and copies are very scarce.
Did OMD ever have an album that had a half moon/half sun (celestial like) on the cover? If so what was the name of this album? Thanks in advance for your help.
Amy L. Thomas, Pgh., PA USA
That was The Pacific Age album which was released in 1986. The 'primitive' art design was by Mick Haggerty.
I have questions about two unusual OMD singles which I have and was wondering if you could give me further information on them. The first is labelled Omd/Dep2 and recorded on Winston, November 1978. The second single is on Virgin Records and the two titles are 'She's Leaving' and 'The Romance Of The Telescope'. I know the songs, but where was this single released?
Nigel Turner
The first record was a free 7"EP given away with initial copies of Organisation in 1980. This featured four unique OMD songs: 'Introducing Radios', 'Distance Fades Between Us', 'Progress' and 'Once When I Was Six'. The tracks were recorded at a concert at The Factory club, Manchester in November 1978 and also at Henry's studio. Henry's being Paul Collister's (OMD's first manager) converted garage studio. Winston was a Teac A344 4-track tape recorder (also owned by Collister) used for the backing tracks at early OMD gigs. The EP features a spoken intro and closing credits by Dave Fairbain – an early colleague of Paul and Andy's who also played on the first OMD album. The only vocals on the tracks are some backward vocals by Andy on 'Distance Fades Between Us'.
'She's Leaving' was under consideration as a possible fourth release from Architecture and Morality. However, it was only released as a single in the Benelux region.
I personally believe Dazzle Ships to be a cohesive, intriguing , surreal work of art as well as most of the early material. Is there material recorded from this era that has not seen the light of day (i.e. Dazzle Ships pieces are numbered non-sequentially).
Michael Zwolinski, Providence, USA
"I agree, Dazzle Ships is very cohesive and a surreal piece of music and I'm still really proud of that album but it just stopped our career dead in its tracks! There are no other title song pieces that were finished. " – Andy
I remember listening to you and Paul give an interview in 1988 on KROQ radio in Los Angeles. This was right after 'Dreaming' was released and you mentioned that this was the first single from a new album. You or Paul also mentioned that the rest of the material for the new album was recorded and nearly ready for release. Does my memory serve me well? Is there an unreleased OMD album?
Jim Shilts, Pflugerville, TX
"I honestly don't remember saying this but it's possible that we did. Either we were referring to the Best Of album of 1988 and he just misunderstood us, or we were referring to a collection of other songs that we wrote around the time of 'Dreaming' and hoped to make into an album shortly after, or thirdly, and most likely, we were totally and utterly lying because we knew all the other songs were shit but we didn't know what else to say or tell the truth at the time! " – Andy
Has Andy said Why none of the singles from Liberator made "The Singles" album or Why Secret wasn't on it?
JT
Firstly, 'Dream Of Me' was from Liberator and featured on the OMD Singles. Secondly, Andy wasn't that keen on 'Secret' so that's why that song wasn't featured.
I have just got the new 1998 OMD Singles collection. This was good, but did not show enough of the excellent early omd. Where was 'Red Frame/White Light' or'Genetic Engineering'? I think we need a real retrospective, also including brilliant album tracks like 'Stanlow', 'Sealand', 'The Misunderstanding', etc, as this was the most experimental and successful work the band did.
John F. Kean
The album was a singles collection in the first case, hence the omission of album tracks. Secondly, there were only 18 tracks that could fit on the album. 'Genetic Engineering' almost made it on, but it wasn't really a big hit so that got discounted as well.
I am a big OMD fan who heard about a 7″ UK single 'Electricity' with braille on the sleeve. If this exists, where can I get it? Is it a picture of braille or is it actually raised dots? Any information about this would be appreciated.
Peter
The sleeve design for 'Electricity' was conceived by designer Peter Saville. The design is not actually Braille, but is partially inspired by Andy and Paul's early unique music notation method which consisted of a series of shapes designed to represent various instruments. See the Discography section for more information.
Regarding 'Locomotion', did this picture sleeve feature autographs of any of the band in the design?
Paul
There are no autographs in the sleeve design, although the name "OMD" has been rendered in a freehand style so it might look like a signature to some people.
On numerous occasions I have heard about a mispressed single. The single mentioned is The Human League's 'Love Action (I Believe In Love)'. The A-side actually plays 'Souvenir'. There were 40 copies made of which 35 were recovered and destroyed. I was lucky enough to buy this record for £5 about a year ago. I told a fellow OMD collector about this (who has always been jealous of my huge collection) and she offered me £500 for it. I declined. Is it really worth this much?
Kevin Roche
This mispressing is one of the rarest OMD records currently circulating. You certainly got a bargain if you paid £5 for it(!). Because there are so few copies, an accurate price is difficult to estimate, although £40 upwards seems to be a reasonable price.
On my copy of Sugar Tax, track 10 listed as 'Neon Lights' and credited to Hutter/Bartos/Schneider plays a tune which includes the lyrics 'All she wants is everything and everything is good enough….' Is this correct because my Kraftwerk album Man Machine that includes the original 'Neon Lights' sounds very different to this. Also there happens to be a B-side track on 'Pandora's Box' called 'All She Wants Is Everything'. Does the 'Neon Lights' track exist or has there been a misprint somewhere? Also does this put 'Neon Lights' into the rare tracks category or my album into the mis-recorded category ?
Darran Baker
Early copies of the vinyl release of Sugar Tax were mis-pressed so that 'Apollo XI' was replaced with a track called 'All She Wants Is Everything' (a track originally considered for the album and later used as the B-Side to 'Pandora's Box') and 'Apollo XI' replacing 'Neon Lights'.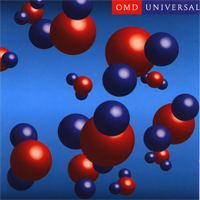 Are you still considering the possibility of releasing Universal here in America under a different record label? I think that it has more of an American sound to it than European (being so instrumental and all) and would probably be more popular here the same way that The Pacific Age and Crush were. Especially the song 'Walking On The Milky Way' if you could get it onto a movie sound track such as Star Trek or anything else.
Steve Barnes
"I would like to do this. We will have to see." – Andy
What would you say is OMD's most popular song of all time as I constantly have arguments about this. Some say its 'Enola Gay', others say 'If You Leave' – please put an end to this argument as I really would love to know which was your 'biggest' song ever i.e. had more top spots than any other OMD song and is still popular today.
Matthew Greenway, South Africa
Different songs were bigger hits in different countries e.g. 'If You Leave' was big in the US and South Africa. For countries that liked us in the early days, such as France, Italy and the Mediterranean region, 'Enola Gay' is the biggest. 'Maid Of Orleans' was biggest in Germany, Holland and Belgium.
Why wasn't 'Secret' included on the singles album?
Tim Smith
"I could only get 18 songs on and I don't like 'Secret' anymore. " – Andy
I have all your records /CD's and all Listening Pool material ,but at any time did you record as anyone else (an alias), I have the two rare singles you mentioned on the net, but could you give more details about this electric music project) how do I get this or another rare materials any idea.
D.J.Holmes
'Julia's Song' by The Id featured on the compilation album Street To Street.
'Kissing The Machine' with Electrik Music on their album Esperanto.
'Walk Away' with Arthur Baker on his album Merge.
---
The original Q&A pages first appeared on the Official OMD Website in 1998
Revised text 4th February 2014