"We're pretty much virtual these days…"
Paul Humphreys needs little introduction as one of the pioneering people in the UK electronic music scene. As well as being a founder-member of OMD, Paul had previously been part of The Id and later founded The Listening Pool with Mal Holmes and Martin Cooper. This interview took place during a period in which Paul was forming Onetwo with Claudia Brücken and their first release Item was just around the corner…
---
What can you tell us about your current projects?
For the last 18 months or so, I've been working extremely hard on two wholly different albums. Firstly, since my writing partner Claudia Brücken decided to abandon her project with a reformed Propaganda, we decided to form a new band together. This decision was also influenced by the fact that we loved the tour of America that we did together in late 2000. Apart from the fact that the tour was a really good success, we thought that we complimented each other on stage very well.
We then set about writing and recording an album together. Claudia and I had been writing together for several years for various different projects so we decided to pool together our best songs that we had written to date that were still unused, and also to write a selection of new ones.
We have brought in a programmer/writer called Jon Russell to join us in the project. He was introduced to us by our friend and producer Pascal Gabriel. He is basically co-producing the album with us as well as contributing as a writer on some of the songs. I have to say that I've loved working on this album, it's been great fun and I think it shows in our song writing. Without giving too much away, I think people may be surprised as to how electronic the album will sound. In some ways Claudia and I have both returned to our song writing roots and I think there are many naturally arrived at OMD and Propaganda references in the record, as I think we have freely allowed our natural writing signatures to be revealed within our songs.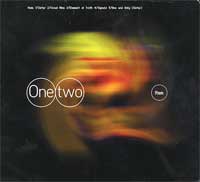 Our new band is called Onetwo and the first release will be a 5 track EP with an album to follow not so long after. The songs featured on the EP include a song called 'Cloud 9' which is a Claudia co-write with Depeche's Martin Gore. Claudia sings it, I play all the keyboards and sing backing vocals on it and Martin Gore plays the guitars. Another track for the EP that will also appear on the following album, along with 'Cloud 9', is a song called 'Sister' which features myself on lead vocals. This is a very personal song, and in many ways was a difficult song for me to write as it's about my sister Sue who is sadly no longer with us. There will be two other 'EP only' tracks, one called 'Signals' and another called 'Element of Truth' written by Claudia, Jon and me, along with an alternative and bare mix of 'Sister' as the last track.
One of the most exciting things for us about this project, is the fact that we have joined forces with eBay and we'll be releasing this on their brand new and soon to be launched arm for new music, called Ubersonik. This will be in the form of a shop as opposed to an auction format. eBay has been a great place to find already released material but it hasn't really been used as a place to find new music so we are flattered by the fact that we have been asked to be their first official release, as the guinea pigs if you like, and release our EP and following album exclusively with them. They will be helping in the promotion of our record by giving us 'home page' advertising etc, They are a totally global company with many millions of members worldwide so it will be an interesting experiment.
Besides, purchasing music on the net is fast becoming the norm these days. The hard business fact of our times is that unless you are a 'top 40' girl band/boy band, it's become increasing harder to get more 'alternative' music even stocked in the shops, unless of course you have a significant TV campaign sponsored by the 'Head of Dumbing Down of the Music Industry', Simon Cowell!!
The 'shop' inside eBay will be supported by our forthcoming website www.theremusic.com (which is still in development, not up yet) This will be the home for us and our new label There (there) Records.
We start mixing next week with Bob Kraushaar (A former Trevor Horn engineer) who has worked with Claudia before with Propaganda and Act He also mixes most of the Pet Shop Boys work, but an interesting connection with my past is that he works closely with Stephen Hague.
We hope to have the EP out on eBay towards the end of next month.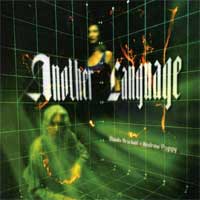 The first release on There (there) Records will be the other 'wholly' different album that I mentioned earlier. It brings together former ZTT Label mates pianist and composer Andrew Poppy and Claudia for an album entitled Another Language. It will be sold initially from theremusic.com. It is a very naked and acoustic 'one instrument and one voice' album of covers which I have produced on and off over the last 18 months. It features covers from a diverse selection of artists such as Radiohead, Elvis, Franz Schubert , Kate Bush and Billie McKenzie to name a few!! It was also mixed by Bob Kraushaar and is now completely finished and heading into manufacture. We expect to release it maybe at the end of April.
A final piece of interesting news is that we are also talking with a booking agent with a view to playing some live concerts as Onetwo in the UK and Europe later in the year. We'll keep you posted as this develops.
What do you think about the idea of an OMD DVD and are you particularly proud of the promo videos that OMD produced over the years?
I have mixed feeling about it really, to be honest. I think that it's great to have them out there for people to own as finding the Best Of VHS video can be a pretty difficult task!
I don't wish to be negative about it 'cause I believe that we have made some really really nice videos, to single some out: I really like 'Maid of Orleans' for example and I think that '(Forever)Live and Die' captures us in a very real way. Also I think 'We Love You' captures us live really well. However, I think more generally that it was kind of unfortunate timing for us really 'cause we started making promo videos in their absolute infancy, as the medium was just being invented, the Guinea Pigs again, this time of the small screen! (Or perhaps more lambs to slaughter if you bring 'Talking Loud and Clear' into this!). Also, and unfortunately for us, we kept on getting directors who said all the right things at the beginning to get themselves hired but, at least with some of them, they actually thought a) They were Fredrico Fellini, b) We should be able to out-act Robert DeNiro, c) We should have a hugely complicated script cramming in an hour and a half's worth of storyline into 4 minutes, d) We should always feature a girl that one of us either lost or gained at the end, regardless of the actual subject matter of the song!!! An exception to this rule was the 'Souvenir' video of course, where Andy and I actually got each other at the end as we 'gayly' exit into the distance!! Mmmm. Lovely.
The 'Red Frame/White Light' promo video appears to be something of a 'Holy Grail' for many OMD fans. Is it true that you might have a copy of the video and that we could finally see it emerge on the forthcoming OMD DVD?
Yes, I have that copy!!!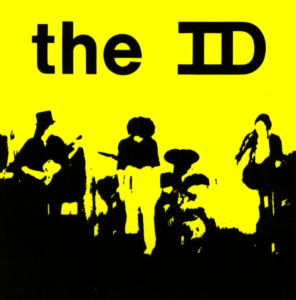 It was actually lovely to hear it. Listening to it totally transported me back to different time. But isn't that the ultimate power of music?
There were a series of songs recorded for the planned second Listening Pool album Natural. Do you think it's possible that these songs will ever be released in some form?
Yeah there were a couple of songs we started. I can't imagine there being another Listening Pool album though. I was however, discussing with Martin Cooper the other day, the possibility of perhaps making a few Listening Pool tracks available as downloads from theremusic.com at some point, so perhaps sometime in the future……
While the Listening Pool were active there was a story in an interview at the time that the original OMD Mellotrons had gone missing. Can you shed any light on this story?
I'm really not sure what happened to them to be honest. I though Andy had them!
You've dabbled with the role of producer in the past – is this something you feel you'd like to do more of in the future?
Yeah, I do like producing, I really enjoyed producing the Andrew/Claudia album recently. We will be expanding There (there) Records at some point, particularly if the eBay distribution thing works, so maybe I'll do some more if this happens. It's nice sometimes, to not be responsible for the actual songwriting and just enjoy the process of encouraging and capturing other peoples performances and helping the artist to realise their vision. The achievement of that if you can do it, is definitely the real buzz you get from producing.
Could you talk a little about the instruments and musical technology you're currently using?
We're pretty much virtual these days. We use a Mac running solely ProTools with a mass of virtual instruments. We mainly use Battery and Stylus for our drums. We also heavily use Atmosphere, Trilogy, Absynth, Pro53, Moog Modular, FM7 and waves processors. The 'Hardware' technology that we still sometimes switch on are: EMU 4XT sampler, Akai s3000 sampler, MidiMoog, Oberheim Obie rack, Korg Wavestation and a Roland vintage synth. We also use Blue Microphones and Focusrite Mic Pre's with Urei compressors. Technical enough!!
Being a vintage analogue synth player for all these years made me more than a little sceptical when virtual representations of old synths appeared on my computer screen. However, Andy and I used to use masses of a synth called a Prophet 5, it particularly features heavily on Organisation and Architecture and Morality, I knew the synth inside out, and I have to say the virtual one (Pro53) not only sounds identical to the original, it's infinitely more stable too!! I'm converted!!
---
This interview originally appeared on the Official OMD Website 25th March 2004.
Original interview by Paul Browne
Revised text 26th January 2014