The means to an end…
Before OMD had paved the way as a pioneering synthpop outfit, the likes of Andy McCluskey, Paul Humphreys and Mal Holmes had already established themselves through smaller bands based around the Liverpool/Wirral music scene.
This included bands such as Equinox, Pegasus and the unlikely sounding Hitlerz Underpantz – all of which were merely precursors to the formation of THE ID in which many of the classic OMD songs were first given a public airing. In 2002, some of these early versions of songs such as 'Electricity' and 'Julia's Song' were introduced via a remastered CD release.
The history of the band explains a lot about Andy and Paul's musical roots and also outlines the direction that they were about to embark on prior to OMD.
---
OMD's roots were grounded in the grassroots music scene of 70s Liverpool with both Paul Humphreys and Andy McCluskey developing their particular musical style through a series of local bands. Equinox and Pegasus were Wirral-based outfits that provided a perfect area for various musicians to grow and develop and it was through bands like these, as well as the bizarrely named Hitlerz Underpantz, that the formation of The Id came about.
At the time, Andy was doing a 1 year foundation course at Wallasey Art College where he met Julia Kneale. Julia had developed an interest in writing and had already published her own book of poetry entitled The Shellfish That Weren't.
Meanwhile, Paul Humphreys was attending Riversdale College alongside Gary Hodgson and Steve Hollas. All were studying electronics and communications, but they also had their eye on musical projects. In fact, Paul had a strong interest in using his knowledge to create sounds and would often experiment with playing with old radios to generate noises. It was these ideas that he took a stage further with Andy as part of their VCLXI partnership.
"We used to get together at weekends with an assortment of other friends and play all kinds of things, mainly stuff that was written by local musicians and friends" recalls bass player Steve Hollas. "Paul mentioned that he was doing some music with Andy, and that maybe we should pool our talents', so I guess that's how The Id got started".
Andy also brought in an additional member in the form of old school friend John Floyd. The idea of having two drummers was also suggested in the shape of Mal Holmes and Simon Bateman, but Simon didn't fancy the idea. At the time, Mally had bailed out of college and was working as a chef. He'd already worked with Liverpool synth pioneers Dalek I Love You and also had some studio experience with local outfit Margox (featuring a young Margi Clark).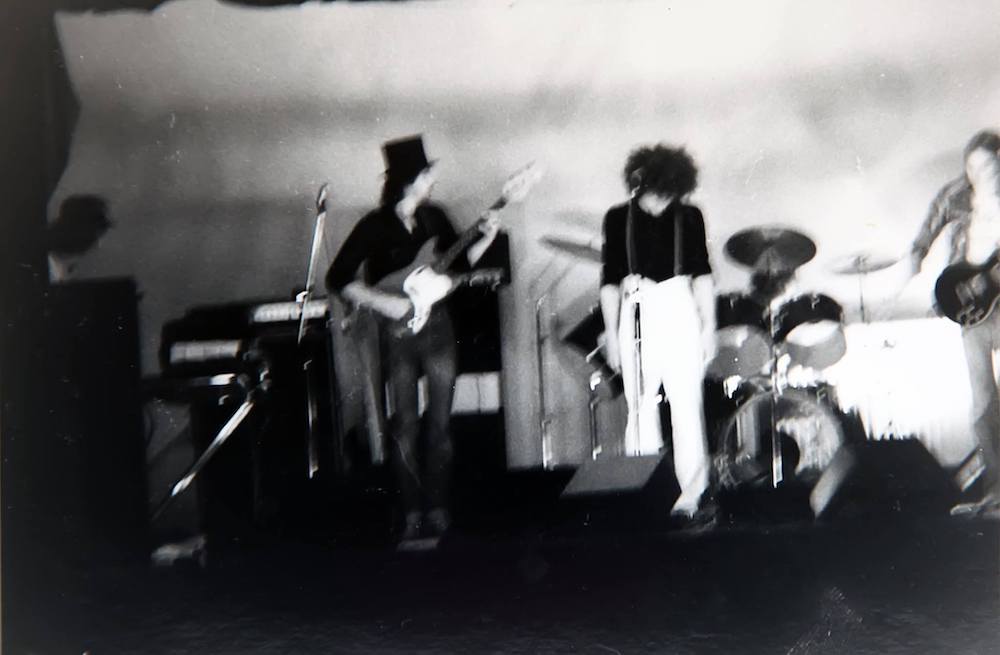 The core line-up of The Id emerged with John Floyd (vocals), Andy McCluskey (vocals), Julia Kneale (vocals), Mal Holmes (drums), Gary Hodgson (guitar), Neil Shenton (guitar), Paul Humphreys (keyboards) and Steve Hollas (bass). This loose line-up would often find themselves rehearsing above a fish shop ("nice smell" remembers Gary Hodgson!) or if they were lucky and had enough money, rehearsing at Greasby Library.
Live performances soon followed – helped by the fact that Gary Hodgson could use his dad's van, although not always without incident as Mally recalls: "Gary tried to kill us in the van when he span us into a ditch. I ended up with a bass amp on top of my head!"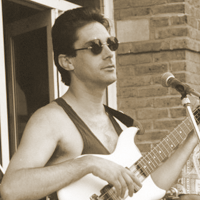 Steve Hollas recalls the early days of The Id live performances: "In the beginning, rather then play the pub circuit, we'd hire out church halls and sell tickets. You never really knew how many people would show up, but we usually managed to fill the place. I think word got around and we became quite popular!"
"In those days only Gary could drive, so it was always a bit hit-or-miss on how we'd get the gear to a gig. We always managed it, somehow… I don't know about the others, but I was always a bit nervous until we got the first song under our belts, then I could settle down and enjoy myself"
"The Id were very popular and the gigs were always full" recalls Gary; "We played Eric's nightclub in Liverpool in the new wave era when all the top punk and new wave bands played – that was a vibe". In fact, it was Eric's owner Roger Eagle who suggested that the band get some of their material recorded.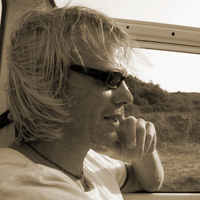 It was during this period that several songs that would later become OMD classics emerged including 'Red Frame/White Light', 'Radio Waves', 'The Misunderstanding','Electricity' and 'Julia's Song'. The Id also helped to hone Andy and Paul's songwriting skills and the influence of artists such as Kraftwerk and Brian Eno were very evident, even though they were quickly developing their own sound.
As The Id developed, its line-up also went through a period of change: Neil Shenton had left and joined a new Liverpool band The Man From UNCLE (an outfit that Mally also drummed for whilst still in The Id). Julia Kneale and John Floyd were also out.
The new Mk II version of The Id now featured Andy, Paul, Mally, Gary and Steve. Taking Roger Eagle's idea of recording some demos seriously, the band clubbed together the necessary £25 and in 1978 they booked in a session at Liverpool's Open Eye Gallery. Three songs were recorded: 'The Misunderstanding', 'Electricity' and 'Julia's Song'.
The songs showed a raw and energetic quality to The Id and although 'Electricity' and 'Julia's Song' wouldn't change that dramatically over the next few years, 'The Misunderstanding' featured a very different sound to the gothic pop of the later OMD version.
During the recording, the band were, understandably, nervous as Steve recalls: "It was my first time in a 'real' studio and I was nervous as hell. I thought to myself: 'it's one thing messing up a song on stage (you just keep going and hope nobody noticed), it's another thing when it's on tape and you have to start again'!"
"Andy had a really clear vision what he wanted to do with the tracks" remembers Mally, "I wasn't expecting anyone to do anything with the tracks, especially putting them on the Street To Street album".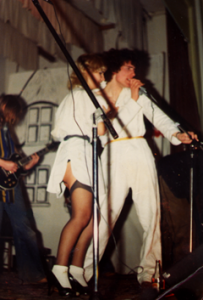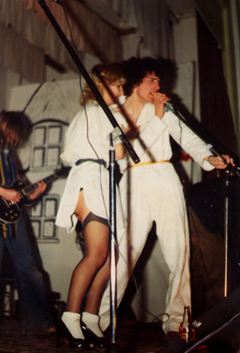 Street To Street was a compilation album put out by the Open Eye Gallery which featured 'Julia's Song'. Street To Street attempted to capture the raw talent of Liverpool's emerging bands at the time. The album included contributions by a range of Liverpool bands including Echo And The Bunnymen, Modern Eon and Big In Japan.
Meanwhile, The Id were starting to fall apart as arguments ranging from the songwriting to the 50p rent for the library took their toll. Andy decided to quit the band and pursued a new direction with Dalek I Love You. Although Andy's time with them was brief, their use of backing tapes and synthesisers had a definite influence on the future OMD.
Gary Hodgson went on to work at RAF Sealand (a Liverpool location that inspired the song on Architecture And Morality) for several years before he switched to assist OMD as part of their road crew, especially in the maintenance of the Fairlight CMI. These days he's built a reputation as a freelance programmer for the likes of Oasis, George Michael and Chris Rea amongst others.
Steve Hollas, meanwhile, decided to put his musical interests to one side: "My parents were keen that I should get a proper job' after I left college and, much to my disappointment, I got offered one". Steve started working for the Marconi Communication Systems Limited but has since worked for a range of companies over the years, mainly on a consultancy basis, as a technical author.
The further exploits of Mal Holmes, Paul Humphreys and Andy McCluskey are well known as OMD emerged from the remains of The Id. They took with them a number of raw songs that were reworked and honed until they became the OMD classics we know today. So despite the short-lived dreams of The Id, their legacy lives on.
---
THE ID EP (ENG001)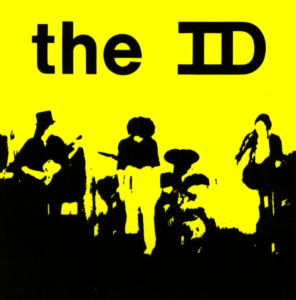 Rather than leaving them to gather dust, Andy opted to gather together the songs recorded by The Id during the 1978 Open Eye sessions ('Electricity', 'Julia's Song' and 'The Misunderstanding') and release them on CD for the first time.
This wasn't an entirely easy task as the quality of the original recordings was quite poor – especially on 'Electricity'. This led to a disclaimer on the sleeve stating that 'Electricity' had to be electronically enhanced, but that there was still some "stereo phase incoherence".
'Julia's Song' featured a co-writing credit for Julia Kneale who had contributed the lyrics, hence the title.
'The Misunderstanding' is clearly influenced by early Brian Eno, especially by his album Taking Tiger Mountain (By Strategy) (a distinctive guitar sound also revisited on the 1983 single 'Genetic Engineering'.
---
STREET TO STREET (OELP501)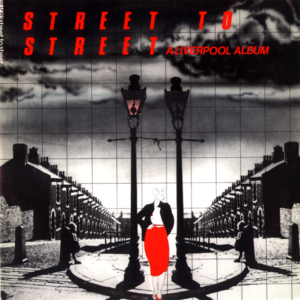 This compilation album provided a window on the early Liverpool music scene of the late 70's. The album also includes an early version of 'Monkeys' by Echo And The Bunnymen and also a track by Liverpool's brightest hope at the time, Big In Japan. A track by The Teardrop Explodes was also supposed to have been featured, but a studio engineer managed to tape over it by mistake!
The album also featured contributions from Tontrix (featuring Hambi Haralambous – later owner of The Pink Museum) and Modern Eon – who also signed to DinDisc.
But by the time the album was released in 1979, the Liverpool music scene had already changed: The Id had become OMD and Echo And The Bunnymen had signed to Zoo Records.
The album remains a rare and popular item for OMD collectors with copies currently fetching up to £30.
---
This is a revised and updated version of an article that originally appeared in issue 2 of Messages.
Text by Paul Browne 2003
Revised text 10th February 2014
---