OMD book returns…
Following on from the original 2018 publication of Pretending To See The Future, a new edition in soft back format is due for release later this year.
Compiled by author Richard Houghton, the OMD book provides a comprehensive window on OMD's 40-year history. Along the way, it pulls in commentary from band members, assorted colleagues from their past (and present), guest writers and also the fans themselves. Among the contributors are established names such as Professor Brian Cox, Gary Numan, Phil Oakey, Howard Jones, Peter Saville, Karl Bartos and Vince Clarke.
As a result, the book is a hybrid affair that presents an oral history of the band combined with a fascinating visual archive of OMD's extensive musical history.
In the Messages review for the book, we stated: "The sheer weight of material will more than satisfy OMD fans. There's also revelations and images within the book that are sure to spark debates and conversations for years to come."
The new softback release runs at 516 pages (compared to the original's 470) which includes a bonus extras section containing an additional 100 stories from OMD fans.
All books pre-ordered also have the option of including a personal dedication and being signed by Richard Houghton.
---
Pretending To See The Future is due for publication on 28th June 2019. Pre-order Price £24.99
https://thisdayinmusicbooks.com/books/omd-pretending-to-see-the-future-softback-edition/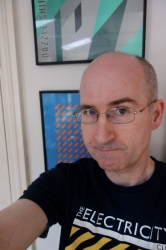 Paul spent his formative years indulging in fanzine culture before branching out to graphic and web design in later years via his Arc23 outlet. Responsible for the creation of the original Official OMD Website, Paul also spent over 10 years administrating the site as well as providing sleeve notes for many of the OMD reissues.

Publications that have featured his contributions include Electronic Sound, Metro, Japan Update Weekly, J-Pop Go, Wavegirl and The Electricity Club.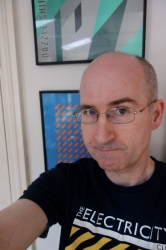 Latest posts by Paul Browne (see all)