Description
Orders suspended pending new stock!
Moods, Memories And Other Manoeuvres forms a very personal story from one of the members of the early Liverpool and Wirral music scene.
Julia Kneale paints an evocative story of childhood, teen years and her involvement with OMD's Andy McCluskey and being part of pre-OMD outfit The Id. The lyrics of 'Julia's Song' will remain her enduring legacy to OMD as one of the band's most classic songs.
Less an autobiography and more of a series of snapshots in Julia's life, Moods, Memories And Other Manoeuvres offers up moments of joy and tragedy in equal turn. Delivered with a keen eye for language and wit, the stories in this book will also unveil a previously unseen side of the pre-OMD music scene.
Generously illustrated with rare and previously unseen photographs the book also features a special selection of Julia's poetry.
Please note if ordering other items from the Messages Shop that this book will be dispatched under separate cover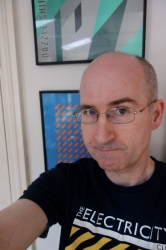 Paul spent his formative years indulging in fanzine culture before branching out to graphic and web design in later years via his Arc23 outlet. Responsible for the creation of the original Official OMD Website, Paul also spent over 10 years administrating the site as well as providing sleeve notes for many of the OMD reissues.

Publications that have featured his contributions include Electronic Sound, Metro, Japan Update Weekly, J-Pop Go, Wavegirl and The Electricity Club.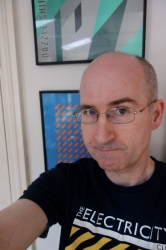 Latest posts by Paul Browne (see all)