An OMD Fan Party is being organised for this coming October – and Messages is happy to announce that we'll be involved.
The event takes place on the weekend of 17th-19th October in Altrincham, South Manchester. The schedule of events under consideration includes DVD Screenings, OMD Quiz, Talks and Presentations and prize giveaways. A special OMD-themed club night will also be taking place on Saturday night.
The event has a limited number of tickets available and can be booked via the website here: www.omdevent.co.uk which also includes details for hotel and transport.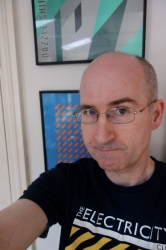 Paul spent his formative years indulging in fanzine culture before branching out to graphic and web design in later years via his Arc23 outlet. Responsible for the creation of the original Official OMD Website, Paul also spent over 10 years administrating the site as well as providing sleeve notes for many of the OMD reissues.

Publications that have featured his contributions include Electronic Sound, Metro, Japan Update Weekly, J-Pop Go, Wavegirl and The Electricity Club.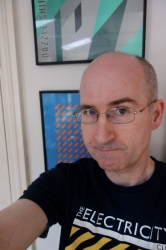 Latest posts by Paul Browne (see all)