In January former Kraftwerk member Wolfgang Flür attended the band's home town show in a power station in Dusseldorf and wrote a report, which has since been translated for The Quietus.
Although impressed by the 3D effects of the performance, Flür was less enthralled by the performance as a whole: "Remembering our appearances during the 70s and the 80s, so much had moved on. But I understand that today's Kraftwerk fans won't be able to sense this. We used to move; these robots don't. The non-performance of Kraftwerk Mark III made me yawn; the concert went on too long. Thirty minutes less might have worked, perhaps. But performing as Kraftwerk seemed to offer no joy to the four people who had to be Kraftwerk".
Read the whole review here: http://thequietus.com/articles/11330-wolfgang-flur-kraftwerk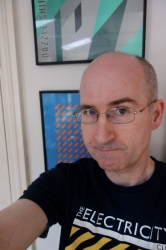 Paul spent his formative years indulging in fanzine culture before branching out to graphic and web design in later years via his Arc23 outlet. Responsible for the creation of the original Official OMD Website, Paul also spent over 10 years administrating the site as well as providing sleeve notes for many of the OMD reissues.

Publications that have featured his contributions include Electronic Sound, Metro, Japan Update Weekly, J-Pop Go, Wavegirl and The Electricity Club.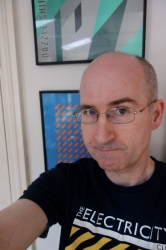 Latest posts by Paul Browne (see all)