Paying tribute to Wirral's Finest…
Organised by Stanlow Incorporated, Kidderminster College Year 1 Music Performance presents 'Final Song: A Tribute To The Music Of Orchestral Manoeuvres In The Dark'. This is an exclusive, one night only performance that will take place in the college theatre, therefore tickets for the event will be very limited.
These will be available to buy via telephone from Kidderminster College reception at a price of £15.00 each (no concessions) and can be paid for over the phone, or at the door on the night when the tickets will be available to collect.
Due to this being an exclusive 'one night only' performance in the college theatre, audience numbers will be strictly limited, and tickets will be distributed on a first-come first-serve basis.
More details via the Messages Events Page or ttps://www.facebook.com/events/409663556170318/
---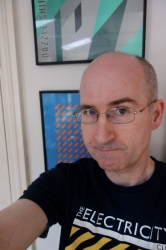 Paul spent his formative years indulging in fanzine culture before branching out to graphic and web design in later years via his Arc23 outlet. Responsible for the creation of the original Official OMD Website, Paul also spent over 10 years administrating the site as well as providing sleeve notes for many of the OMD reissues.

Publications that have featured his contributions include Electronic Sound, Metro, Japan Update Weekly, J-Pop Go, Wavegirl and The Electricity Club.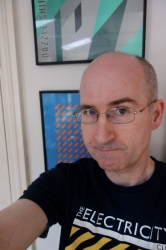 Latest posts by Paul Browne (see all)