"We became more serious in time…"
Gary Hodgson played guitar with pre-OMD outfit The Id during each of the band's various line-ups. Post-Id, Gary is probably better known as keyboard technician for various bands including OMD and Oasis.
Gary also works as Senior Technical Advisor at the Wirral Academy Of Performing Arts and at the time this interview took place was working with girl band Fusion (who were connected with the Wirral Academy of Performing Arts).
---
How did you become involved with The Id?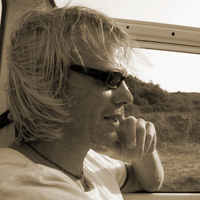 I went to college with Paul and Steve.
Can you give some background to what you were doing prior to joining The Id?
Involved in bands since school with Neil Shenton, Mal Homes and others. Went to Riversdale College in Liverpool with Paul and met Steve. Spent days "bunking off" (staying out of college), walking around Liverpool and talking about The Id making it big – shortly after they did, with a slightly different line up! We became more serious in time, then Paul joined playing an old radio (making noises), who knew Andy (who was a songwriter).
What was a typical gig like?
The Id were very popular and the gigs were always full. The Wirral band scene had two main bands Pegasus and The Id. We played Eric's nightclub in Liverpool in the new wave era when all the top punk and new wave bands played – that was a vibe.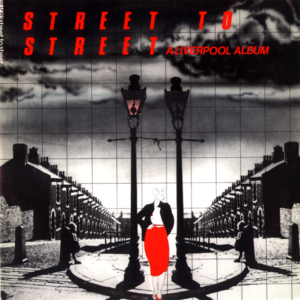 What are your memories of the Open Eye session?
Exciting, first time in the studio for many of us.
Were you disappointed that The Id folded?
Yes, but look what came out of it!!
Are there any particular stories and anecdotes that stay in your mind from The Id days?
Crashing my dads van with equipment and Mal jammed in the back. Rehearsing above a fish shop – nice smell.
What did you do after leaving the band?
Worked at RAF Sealand for seven years then started as roadie with OMD repairing Computer musical instrument "Fairlight". 15 years later freelance programmer for George Michael, Oasis, Lionel Richie, All Saints, East 17, Chris Rea, etc.
---
This interview originally appeared on the Official OMD Website 1st December 2001
Revised text 25th January 2014