UK electropop outfit Vile Electrodes have been confirmed as OMD's support for the Germany leg of the English Electric tour.
Vile Electrodes have been described as sounding like The Smiths reincarnated as Client! One of their finest moments is the track 'Deep Red', a title inspired by Dario Argento's Profondo Rosso. It's a gorgeous seven and a half minute synth ballad that comes over like Client B born and raised in the Home Counties fronting Dindisc-era OMD.
The band are currently in the process of finalising their debut album.
https://www.facebook.com/vileelectrodes
Meanwhile, in an uncanny naming coincidence, Belgian electroheads Metroland will be handling support duties for Utrecht and Brussels.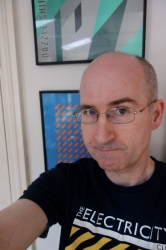 Paul spent his formative years indulging in fanzine culture before branching out to graphic and web design in later years via his Arc23 outlet. Responsible for the creation of the original Official OMD Website, Paul also spent over 10 years administrating the site as well as providing sleeve notes for many of the OMD reissues.

Publications that have featured his contributions include Electronic Sound, Metro, Japan Update Weekly, J-Pop Go, Wavegirl and The Electricity Club.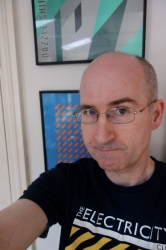 Latest posts by Paul Browne (see all)