Atlantic manoeuvres…
OMD had struggled to get a foothold of the American market during their early years – a feat that many UK and European bands had to contend with.
Despite this, record label DinDisc were keen to send them across the Atlantic in a bid to increase the exposure of the band. These jaunts also occasionally took the band north of the border to Canada, helping to create foundations for a hopeful future. In fact the early Canadian concerts saw the live debut of the freshly minted 'She's Leaving'.
Securing a record deal in the US proved to be a frustrating exercise until one was finally struck with Epic. The result (released in 1981) was an intriguing compilation of their debut album Orchestral Manoeuvres In The Dark and Organisation. While it failed to make the impact that the band had hoped for ('If You Leave' was still a frustrating 5 years in the future), it helped to generate interest and build up a fledgling fanbase.
The arrival of Architecture and Morality built up the band's confidence however and suitably emboldened, they struck out across the Atlantic once again to persevere for the American Dream.
---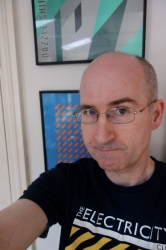 Paul spent his formative years indulging in fanzine culture before branching out to graphic and web design in later years via his Arc23 outlet. Responsible for the creation of the original Official OMD Website, Paul also spent over 10 years administrating the site as well as providing sleeve notes for many of the OMD reissues.

Publications that have featured his contributions include Electronic Sound, Metro, Japan Update Weekly, J-Pop Go, Wavegirl and The Electricity Club.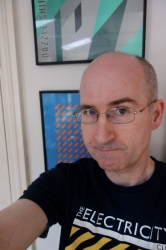 Latest posts by Paul Browne (see all)