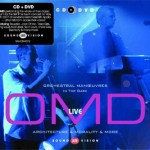 Fact: OMD's 'Architecture & Morality'
is a benchmark of electronic pop, not just within the Synth Britannia era that spawned THE HUMAN LEAGUE, DEPECHE MODE, SOFT CELL, ULTRAVOX, GARY NUMAN etc but the genre itself.
Founder member Paul Humphreys told The Electricity Club back in 2010: "I think 'Architecture & Morality' was a complete album, it was just so whole. The sound of it was unique, every song…it wasn't a 'bitty' album. A few of our albums are 'bitty' but that was where we finally found a sound that was OMD. I think the first two albums were leading to 'Architecture & Morality'
. We were refining our sound and then we found it." More Inside » [via The Electricity Club]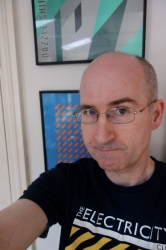 Paul spent his formative years indulging in fanzine culture before branching out to graphic and web design in later years via his Arc23 outlet. Responsible for the creation of the original Official OMD Website, Paul also spent over 10 years administrating the site as well as providing sleeve notes for many of the OMD reissues.

Publications that have featured his contributions include Electronic Sound, Metro, Japan Update Weekly, J-Pop Go, Wavegirl and The Electricity Club.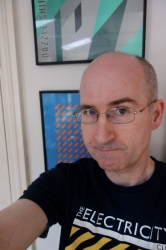 Latest posts by Paul Browne (see all)