A special set of postcards inspired by the art of Factory Records is currently available – and includes an OMD-related image.
The Factory Edition of 24 Polite cards celebrating the first five years of art, music and architecture from Factory Records includes postcards that feature artwork related to bands such as A Certain Ratio, The Durutti Column, Joy Division, New Order and Section 25. The OMD inclusion is an adaption of the 'black on black' music notation image that featured on the sleeve of 'Electricity' (OMD's debut single – and also Factory's first proper single release).
The postcard set is £25 and is available via Polite: http://site.politecards.com/collections/postcard-boxes/products/factory-records-postcard-set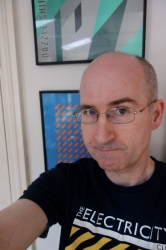 Paul spent his formative years indulging in fanzine culture before branching out to graphic and web design in later years via his Arc23 outlet. Responsible for the creation of the original Official OMD Website, Paul also spent over 10 years administrating the site as well as providing sleeve notes for many of the OMD reissues.

Publications that have featured his contributions include Electronic Sound, Metro, Japan Update Weekly, J-Pop Go, Wavegirl and The Electricity Club.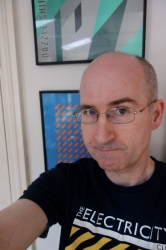 Latest posts by Paul Browne (see all)