The Quietus celebrates Architecture & Morality's 30th Anniversary as writer John Dolan looks back on the album along with commentary from Andy McCluskey.
A lazy but widespread criticism of the English synth pop scene of the early 80s was that it was soulless or lacking in human warmth. While there certainly were acts who came across as detached or alienated (Cabaret Voltaire, The Normal, John Foxx) if anything, the opposite was generally true. There is an almost baroque level of (exquisitely judged) romantic melodrama to Soft Cell's 'Say Hello Wave Goodbye'; despite Gary Numan's dead-eyed automaton image, Tubeway Army's 'Are "Friends" Electric?' is quite clearly a very fragile and keenly felt song about heartbreak; and the early releases of Blancmange, Depeche Mode and Eurythmics were torrid with the emotion expressed… no matter how affected the delivery was.
http://thequietus.com/articles/07491-orchestral-manoeuvres-in-the-dark-architecture-and-morality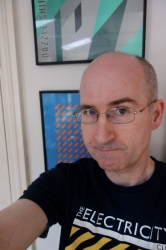 Paul spent his formative years indulging in fanzine culture before branching out to graphic and web design in later years via his Arc23 outlet. Responsible for the creation of the original Official OMD Website, Paul also spent over 10 years administrating the site as well as providing sleeve notes for many of the OMD reissues.

Publications that have featured his contributions include Electronic Sound, Metro, Japan Update Weekly, J-Pop Go, Wavegirl and The Electricity Club.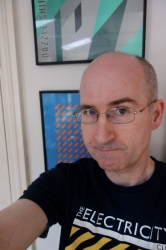 Latest posts by Paul Browne (see all)