Description
FOTONOVELA's second album features an impressive line-up of guest vocalists including Marsheaux, Sarah Blackwood and Kid Moxie.
A Ton Of Love makes use of Mirrors lead vocalist James New on two of the featured tracks: 'Romeo & Juliet' and 'Our Sorrow'.
Two of the included tracks were also put forward as possible contenders for OMD demos: The dreamy soundscape of 'Freeze Frame' features the vocal talents of Kid Moxie, while 'Arrows' appears here with vocals by synthpop duo Echoes.
The rest of A Ton Of Love keeps up a high synthpop standard on the rest of the album's tracklisting with superb contributions from its all star cast. 'Justice' is a percussive number that features the distinctive vocal talents of Dubstar's Sarah Blackwood, who also does a stellar turn on the widescreen pop of 'Beautiful'. Meanwhile, 'Clean Slate' includes a vocal contribution from Section 25's Beth Cassidy which sounds like a Dubstar song from the universe next door!
Read the A Ton Of Love review.
Gatefold slipcase sleeve.
01. Big Black Hole (feat. Marsheaux)
02. Our Sorrow (feat. James New)
03. Justice (feat. Sarah Blackwood)
04. Arrows (feat. Echoes)
05. Clean Slate (feat. Beth Cassidy)
06. Romeo & Juliet (feat. James New)
07. Freeze Frame (feat. Kid Moxie)
08. Heartful of Nothing (feat. Daryl Smith)
09.Close To Me (feat. Marsheaux)
10. Beautiful (feat. Sarah Blackwood)
11. Love without Fear (feat. Patrick Donohoe)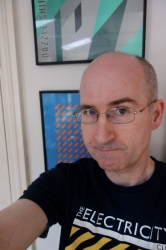 Paul spent his formative years indulging in fanzine culture before branching out to graphic and web design in later years via his Arc23 outlet. Responsible for the creation of the original Official OMD Website, Paul also spent over 10 years administrating the site as well as providing sleeve notes for many of the OMD reissues.

Publications that have featured his contributions include Electronic Sound, Metro, Japan Update Weekly, J-Pop Go, Wavegirl and The Electricity Club.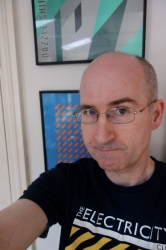 Latest posts by Paul Browne (see all)