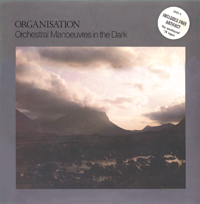 Arriving in the latter part of 1980, Organisation
followed up the 'garage synthpop' of Orchestral Manoeuvres In The Dark
with an album of Gothic moods that included the classic 'Enola Gay'.
In 2003 the album was reissued featuring remastered tracks taken from the original master tapes for the album. As part of the reissue process, Paul Browne interviewed Andy McCluskey, Paul Humphreys and Mal Holmes about their thoughts about the album then and now.
The interviews featured here have been slightly revised and updated with new photos and a revised introduction text. More Inside »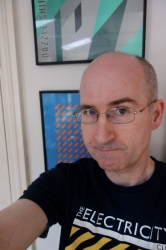 Paul spent his formative years indulging in fanzine culture before branching out to graphic and web design in later years via his Arc23 outlet. Responsible for the creation of the original Official OMD Website, Paul also spent over 10 years administrating the site as well as providing sleeve notes for many of the OMD reissues.

Publications that have featured his contributions include Electronic Sound, Metro, Japan Update Weekly, J-Pop Go, Wavegirl and The Electricity Club.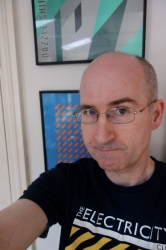 Latest posts by Paul Browne (see all)