Our sister site The Electricity Club is pleased to announce the line-up for its third live event TEC003 on SATURDAY 13TH SEPTEMBER 2014. Taking place at Hertford Corn Exchange, the show will feature Vile Elecrodes and Speak & Spell.
Vile Elecrodes need no introduction as one of the best exponents of contemporary synthpop. Anais Neon and Martin Swan's debut album The future through a lens and its appended EP trilogy Play With Fire, The Last Time and Re-Emerge have set the benchmark for what is possible from a UK based independent act. They played The Electricity Club's inaugural live event TEC001 in 2011. In May 2013, they completed a tour of Germany supporting OMD.
Joining them will be premier Depeche Mode tribute band Speak & Spell and on DJ duties will be Sarah Blackwood (Dubstar). More details via: www.electricity-club.co.uk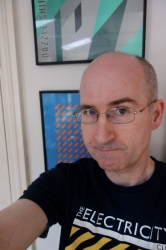 Paul spent his formative years indulging in fanzine culture before branching out to graphic and web design in later years via his Arc23 outlet. Responsible for the creation of the original Official OMD Website, Paul also spent over 10 years administrating the site as well as providing sleeve notes for many of the OMD reissues.

Publications that have featured his contributions include Electronic Sound, Metro, Japan Update Weekly, J-Pop Go, Wavegirl and The Electricity Club.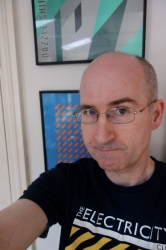 Latest posts by Paul Browne (see all)