Description
This 2008 debut release features Greek outfit FOTONOVELA serving up their own particular style of the synthpop moods and melodies.
FOTONOVELA also co-produce Marsheaux and contributed the sublime 'Helen of Troy' for OMD's wonderful English Electric album in 2013.
01.Stand Up
02.So Strange (feat Marsheaux)
03.Wrong Is Right
04.Lower
05.Fade Away
06.Gorgeous
07.In Between Us (feat Elektra)
08.Stupid Doll
09.Story Of My Love
10.Hammer(feat Elektra)
11.Breath
12.Unfair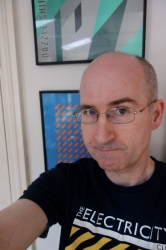 Paul spent his formative years indulging in fanzine culture before branching out to graphic and web design in later years via his Arc23 outlet. Responsible for the creation of the original Official OMD Website, Paul also spent over 10 years administrating the site as well as providing sleeve notes for many of the OMD reissues.

Publications that have featured his contributions include Electronic Sound, Metro, Japan Update Weekly, J-Pop Go, Wavegirl and The Electricity Club.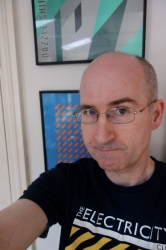 Latest posts by Paul Browne (see all)