The next single release from the English Electric album will be 'Night Café', which is due for release on 16th September.
Lyrically, the song appears to have been influenced by Andy McCluskey's fondness for the works of artist Edward Hopper (the demo versions of the song were titled Hopper 1 and Hopper 2), particularly Hopper's most famous work titled Nighthawks which was painted in 1942.
'Night Café' will be issues as a limited edition 10-track CD featuring all the B-side tracks from the English Electric era, as well as a brand new song titled 'Kill Me' and 4 'Night Café' remixes.


Tracklisting:
1: Night Café
2: Kill Me
3: The Great White Silence
4: Time Burns
5: No Man's Land
6: Frontline
7: Night Café (Vile Electrodes 'B-side the C-side' Remix)
8: Night Café (Metroland's Nighthawks Remix)
9: Night Café (Taoyoyo Remix)
10: Night Café (Sin Cos Tan Remix)
Official Store: http://smarturl.it/NightCafeCD
Recordstore.co.uk: http://smarturl.it/NightCafeRecordstore
Amazon: http://smarturl.it/NightCafeAmazon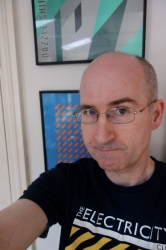 Paul spent his formative years indulging in fanzine culture before branching out to graphic and web design in later years via his Arc23 outlet. Responsible for the creation of the original Official OMD Website, Paul also spent over 10 years administrating the site as well as providing sleeve notes for many of the OMD reissues.

Publications that have featured his contributions include Electronic Sound, Metro, Japan Update Weekly, J-Pop Go, Wavegirl and The Electricity Club.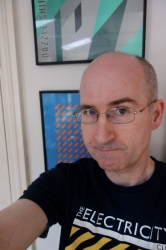 Latest posts by Paul Browne (see all)