My intention…
1981 was a stellar year for OMD with the phenomenal success of 'Souvenir' – their highest chart hit up to that point.
An inevitable appearance on the legendary UK music show Top Of The Pops only helped to bolster the success of the single – and forever forge the band's name into the consciousness of the British public.
The unusual line-up features Mike Douglas who had originally stepped into to replace Martin Cooper, but left when Martin rejoined OMD in September 1981. So the fact that he's seen here alongside Martin makes this an interesting event. Rumour has it that not all the instruments used here actually appear on the song…
---
Text by Paul BrownePhoto: Arnold Williams
---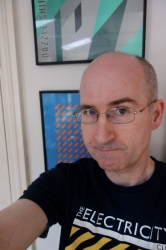 Paul spent his formative years indulging in fanzine culture before branching out to graphic and web design in later years via his Arc23 outlet. Responsible for the creation of the original Official OMD Website, Paul also spent over 10 years administrating the site as well as providing sleeve notes for many of the OMD reissues.

Publications that have featured his contributions include Electronic Sound, Metro, Japan Update Weekly, J-Pop Go, Wavegirl and The Electricity Club.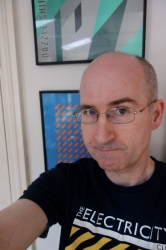 Latest posts by Paul Browne (see all)