The first single to be released from the English Electric album, 'Metroland', will be premiered next Monday 11th February on the Radcliffe and Maconie Show on BBC6.
'Metroland' is a return to the lengthier songs of OMD's past as it clocks in at over 7 minutes. That makes it an unusual choice as first single. Paul Humphreys summed the song up as "really fantastic".
'Metroland' is released on 25th March.
Our English Electric In Profile feature has also been updated to reflect new information on the forthcoming album.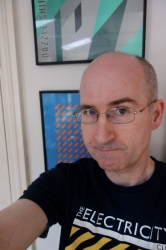 Paul spent his formative years indulging in fanzine culture before branching out to graphic and web design in later years via his Arc23 outlet. Responsible for the creation of the original Official OMD Website, Paul also spent over 10 years administrating the site as well as providing sleeve notes for many of the OMD reissues.

Publications that have featured his contributions include Electronic Sound, Metro, Japan Update Weekly, J-Pop Go, Wavegirl and The Electricity Club.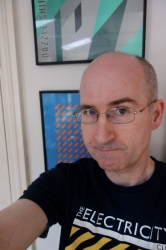 Latest posts by Paul Browne (see all)