New items have been added to the Messages Shop section of the website – including limited copies of the Greek issued History Of Modern box set.
Greek record label Undo's beautiful release of OMD's History Of Modern features the CD/DVD double digi-pack edition of the album plus a bonus CD EP containing eight mixes of 'If You Want It'. This includes previously unreleased remixes by Marsheaux and IT95. Both come enclosed in an exclusive luxury slipcase. The package comes wrapped in a unique Orchestral Manoeuvres In The Dark gift ribbon and sealed with a special OMD wax logo.
Also added to the shop are more archive OMD event magazines, including the OMD Convention 1997 magazine. These feature exclusive articles and features including OMD trivia, Fantasy OMD Gigs, Top 10 OMD Collectable Records, Press Coverage, OMD On TV, 20 Years of OMD article, OMD Chronology, OMD Poster Design History, Unreleased OMD Songs and an article looking at the inspirations behind many of the classic OMD songs. More Inside »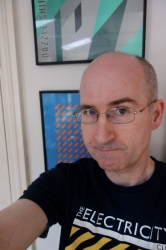 Paul spent his formative years indulging in fanzine culture before branching out to graphic and web design in later years via his Arc23 outlet. Responsible for the creation of the original Official OMD Website, Paul also spent over 10 years administrating the site as well as providing sleeve notes for many of the OMD reissues.

Publications that have featured his contributions include Electronic Sound, Metro, Japan Update Weekly, J-Pop Go, Wavegirl and The Electricity Club.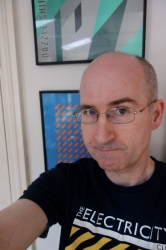 Latest posts by Paul Browne (see all)