'Julia's Song' remains one of OMD's classic songs whose history dates back to pre-OMD outfit The Id. The song's evocative lyrics were penned by then-member of The Id Julia Kneale whose own history is detailed in her fascinating book Moods Memories And Other Manoeuvres.
Now you have the opportunity to own a handwritten version of the 'Julia's Song' lyrics via the Messages site. Each one has been handwritten, signed and dated by Julia Kneale herself on A4 parchment paper. Each custom-produced item costs just £17 and is available on the Messages shop: http://www.omd-messages.co.uk/product/julias-song-handwritten-lyrics/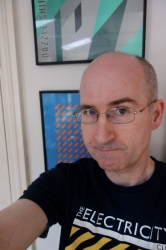 Paul spent his formative years indulging in fanzine culture before branching out to graphic and web design in later years via his Arc23 outlet. Responsible for the creation of the original Official OMD Website, Paul also spent over 10 years administrating the site as well as providing sleeve notes for many of the OMD reissues.

Publications that have featured his contributions include Electronic Sound, Metro, Japan Update Weekly, J-Pop Go, Wavegirl and The Electricity Club.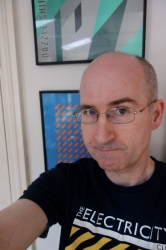 Latest posts by Paul Browne (see all)