'Dresden' has been selected as the second single release from the new OMD album English Electric and follows on from 'Metroland'.
'Dresden' dates back to 2010 and originally emerged during the History Of Modern sessions. However, the song lacked lyrics at the time, hence being dropped from History Of Modern. Andy has described the song as "very OMD" and it was one of the English Electric tracks originally selected as a possible single. The single release of 'Dresden' will feature a shorter radio edit of the song.
Promo copies of 'Dresden' are already doing the rounds, notably on eBay, and suggest a release date of 20th May for the single. No details on additional tracks have been released as yet.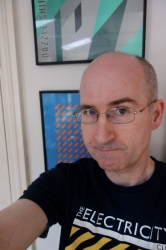 Paul spent his formative years indulging in fanzine culture before branching out to graphic and web design in later years via his Arc23 outlet. Responsible for the creation of the original Official OMD Website, Paul also spent over 10 years administrating the site as well as providing sleeve notes for many of the OMD reissues.

Publications that have featured his contributions include Electronic Sound, Metro, Japan Update Weekly, J-Pop Go, Wavegirl and The Electricity Club.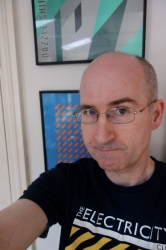 Latest posts by Paul Browne (see all)