The forthcoming second single from English Electric has been remixed by John Foxx And The Maths (who are due to support OMD on tour later this month and in May).
Over at The Quietus, John Foxx says of the remix: "OMG! – its OMD! – The Maths have gone exponential. Channelling the spirit of J.D. Ballard via Joe Meek's 'Ghost Riders In The Sky', here comes Foxxy with a toxic takeaway delivered by Benge on a burning Buchla. A strangle tango for mangled minds in tangled times."
The single, released on May 27 via 100% Records, will include B-side 'Time Burns', in addition to remixes by Mike Jolly and Bounce Darkside, while the iTunes bundle comes with a reworking by Zebra and Snake.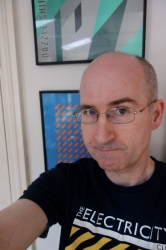 Paul spent his formative years indulging in fanzine culture before branching out to graphic and web design in later years via his Arc23 outlet. Responsible for the creation of the original Official OMD Website, Paul also spent over 10 years administrating the site as well as providing sleeve notes for many of the OMD reissues.

Publications that have featured his contributions include Electronic Sound, Metro, Japan Update Weekly, J-Pop Go, Wavegirl and The Electricity Club.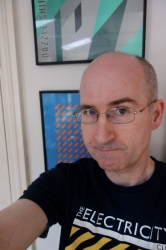 Latest posts by Paul Browne (see all)