The Gothic Years…
A pensive moment for Andy McCluskey prior to going on stage back in November 1980. It had been a very good year for OMD with two hits singles and two hit albums, but the concept of the band being successful was something Andy had difficulty in grasping at the time.
It was a feeling that had something of an influence on the Organisation album, its gothic tones perhaps indicating a period of reflection and even doubt. Paul Humphreys was perhaps more optimistic, but was prepared to accept the band's success as a possible passing phase.
As it turned out, OMD continued to build on their successes and Architecture And Morality was looming large in the future.
---
Photo: Pennie Smith
---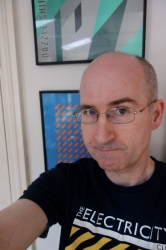 Paul spent his formative years indulging in fanzine culture before branching out to graphic and web design in later years via his Arc23 outlet. Responsible for the creation of the original Official OMD Website, Paul also spent over 10 years administrating the site as well as providing sleeve notes for many of the OMD reissues.

Publications that have featured his contributions include Electronic Sound, Metro, Japan Update Weekly, J-Pop Go, Wavegirl and The Electricity Club.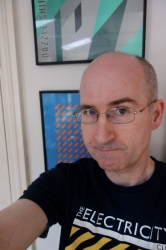 Latest posts by Paul Browne (see all)